We have the expertise needed to install a circuit breaker for your home.
In these modern times, we rely on electricity immensely in everyday life. After all, every home has several electrical appliances and devices, including refrigerators, laundry machines, dishwashers, TVs, computers, heaters, air conditioners, and many more. Many of these may be running simultaneously at times, pulling a massive amount of electricity that could make your home wiring overheat and cause an electrical fire. However, circuit breakers exist to prevent dangerous situations like this.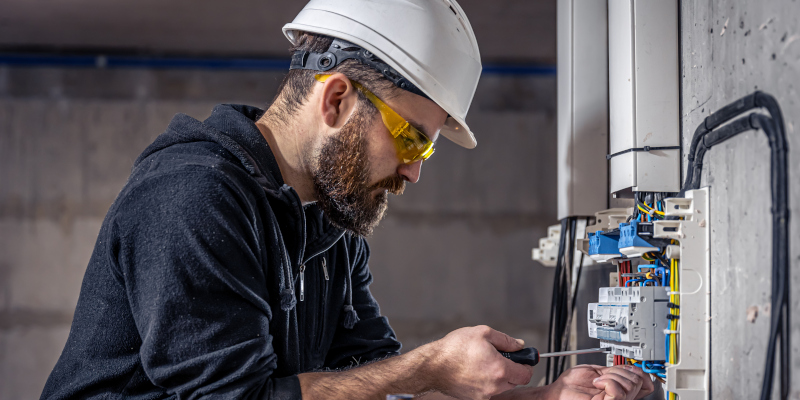 By detecting and interrupting excess current, circuit breakers stop the flow of electricity before it can do harm to your home or family. They're incredibly important to have, and it's equally important to install them correctly. Just like any other electrical service, circuit breaker installation should always be performed by a licensed professional to prevent accidents or injury. So, if you need circuit breaker installation at your Charleston, South Carolina home, leave it to us at Rush's Repair.
We have been in business since 1959, meaning we have more than enough professional experience to provide circuit breaker installation. We can help you choose the best brand, type, and size circuit breaker for your needs before installing it with attention to detail. In addition, you can count on us to complete the job safely by always taking the right safety precautions. As a result, you can continue using your electrical appliances without issues or worries.
Contact us today to schedule circuit breaker installation. Our team looks forward to assisting you and would be happy to answer your questions, if any.
---
At Rush's Repair, we offer circuit breaker installation services for customers in Charleston, Woodland, Ladson, Summerville, Moncks Corner, Ridgeville, Folly Beach, Johns Island, Sullivan's Island, Mount Pleasant, and West Ashley, South Carolina.