If you find yourself in need of an AC unit, it can be overwhelming to think about the AC installation process. There are lots of things to know and lots of things to consider. Here's all the information you need to know from start to finish to help simplify the process.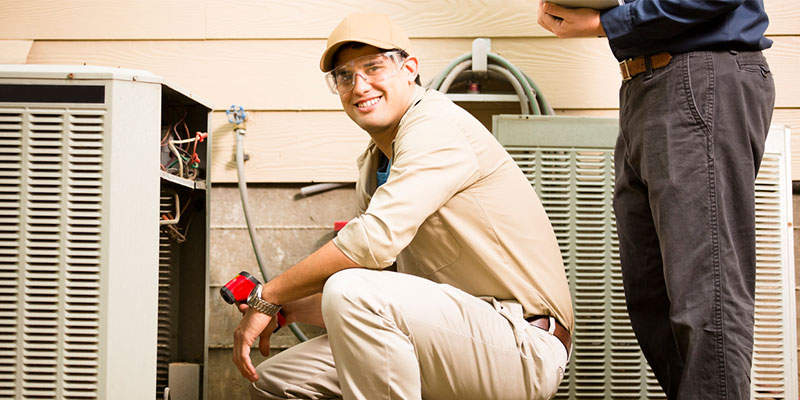 Before Installation– It is in your best interest to get an estimate from several licensed HVAC contractors, but it isn't always best to choose the lowest bid just because it is the lowest. Be sure that you are getting quality products and warranties from a quality company. You may end up paying a bit more to get all those things. Once you pick a company, you may want to consider cleaning out the ductwork as that can be a big help in the AC installation process. Also, if the work being done is extensive, you will want to check if any permits are required.
During Installation– A highly trained contractor won't need much during the AC installation process, but clearing the area the technician will be working in and making sure you are available during the process will be a big help. Make sure the system is tested thoroughly as part of the installation. A good contractor should do that, but you can follow up if needed. Check and find out what needs to be done with the old system. Most contractors will remove that for you.
After Installation– Ask about any warranty paperwork. Sometimes the company takes care of that, but sometimes it is up to you. After the contractor leaves, make sure you are paying attention to the unit for a little while to make sure it is functioning as you expected. If everything is going well, just be sure to schedule regular maintenance to ensure your new system lasts a long time.
There you go! That's just about everything you need to know about AC installation. Hopefully, you feel well prepared for your experience and it lives up to your expectations.