We can have air conditioning installation done for your home in no time.
When your air conditioning goes out, it can be stressful to get it replaced. It almost always happens that your air conditioning goes out during the hottest time of the year, and you really need air conditioning to be able to cool off. Living in a home without air conditioning can be downright miserable. You really don't want to do any household chores, cooking, or even laundry because you get so hot and sweaty doing even the smallest task. Sleeping when it is hot is very difficult, and chances are you will not get a lot of sleep either. So, when your air conditioning goes out, don't delay and call us right away for air conditioning installation.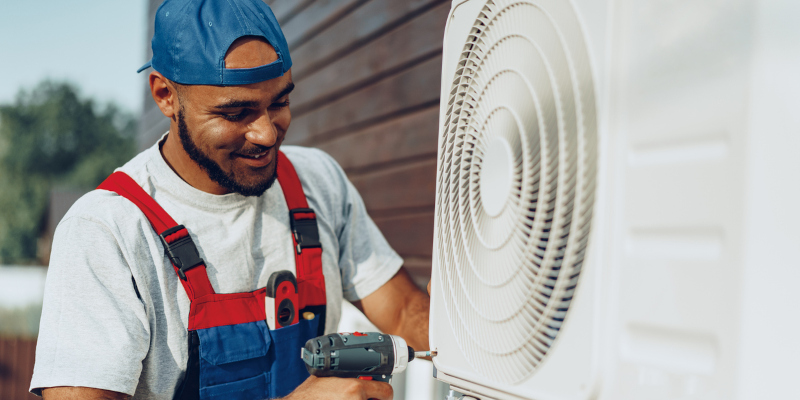 At Rush's Repair, we know how important it is for you to have air conditioning in your home, which is why we will do our very best to get air conditioning installation done as soon as possible. We will help you find a new unit that works well for the size of your home, making sure you will get air conditioning in every room in your home. Once we have the right unit, we will get to work installing it for you. We will work hard until it is installed and ready to go, so you can start being cool and comfortable in your home. We will show you how everything works and make sure you do not have any questions on how to run your new air conditioner.
If you are in Johns Island, South Carolina and find yourself in need of professional air conditioning installation, reach out to us today. We would love to help you replace your old air conditioner, and we also install air conditioners in brand-new homes or homes that have never had an air conditioning unit before. We do excellent work, are experienced, and will work hard for you.
---
At Rush's Repair, we offer air conditioning installation services for customers in Charleston, Woodland, Ladson, Summerville, Moncks Corner, Ridgeville, Folly Beach, Johns Island, Sullivan's Island, Mount Pleasant, and West Ashley, South Carolina.