Help prevent electrical fires by getting your electrical wiring checked out.
Your home's electrical panel wiring sees a lot of action during all hours of the day with how much it does for the rest of the home. For that reason, it should be checked out as soon as there's an issue, just like you would get a checkup from a doctor if you started feeling sick. Ignoring any signs of faulty or damaged wiring can have major consequences, so if you're concerned about your Charleston, South Carolina home's electrical panel wiring, reach out to our team here at Rush's Repair to help prevent electrical fires and other electricity-related damages.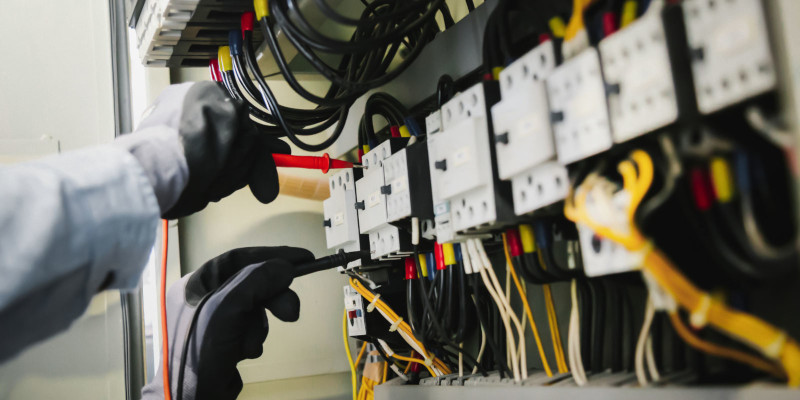 There are many different signs that your home's electrical panel wiring may need some attention. For example, your lights can reveal a lot about the state of your home's electrical system. If your lights start flickering often and the problem isn't the light bulb, your home's electrical wiring might be the culprit. If you begin to hear your lights buzzing a lot, that's another sign that you may have wiring issues.
Electrical panel wiring issues should not be taken lightly. If you have any concerns about your wiring system, don't ignore them. When addressing electrical panel wiring worries, it's important to remember that any sort of repairs or replacements within your home's electrical system should be handled by a professional electrician. Trying to handle electrical issues on your own without any formal training or experience can be incredibly dangerous, so instead of turning to DIY electrician videos, call us today to get your electrical panel wiring looked at.
---
At Rush's Repair, we offer electrical panel wiring services for customers in Charleston, Woodland, Ladson, Summerville, Moncks Corner, Ridgeville, Folly Beach, Johns Island, Sullivan's Island, Mount Pleasant, and West Ashley, South Carolina.