We offer professional HVAC repair you can count on.
When you own a home, you know one of the things you will use most in your home is the HVAC system. All throughout the year, you will want to turn your furnace on if it is chilly in your home and the air conditioner on if it is too warm. You want your home to be a comfortable temperature, so you can be content no matter what season it is. When your HVAC system is not working properly, you will want to have us look at it as soon as possible to make any necessary HVAC repairs. When you get any needed repairs done right away, it will prevent you from being uncomfortable because it is too hot or too cold in your Sullivan's Island, South Carolina home.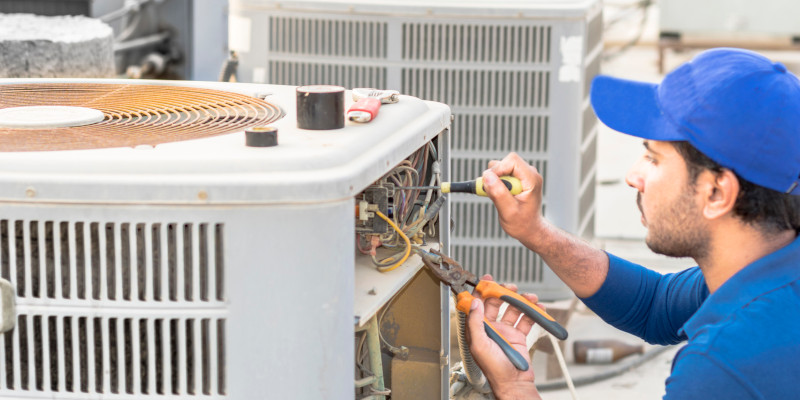 At Rush's Repair we provide quality HVAC repair services for all of our clients. We are a family-owned and -operated business, and we are experienced professionals who you can count on to make any repairs to your HVAC system. Whether you need repairs done to your air conditioning unit, the furnace, or to the vents in your home, we can handle the job. We can work on any system no matter what make or model it is. We have been trained to work on all different brands of systems, so we will be able to do the repairs for you without any problems.
We believe that our HVAC repair services are second to none, and we take great pride in doing excellent work for all of our customers. We will work hard for you and will get the repairs to your HVAC system done as soon as possible, so you can enjoy heat and air conditioning in your home whenever you need it. Whenever you are having problems with your HVAC system, reach out to us to schedule a service appointment. We will take great care of you.
---
At Rush's Repair, we offer HVAC repair services for customers in Charleston, Woodland, Ladson, Summerville, Moncks Corner, Ridgeville, Folly Beach, Johns Island, Sullivan's Island, Mount Pleasant, and West Ashley, South Carolina.